About Us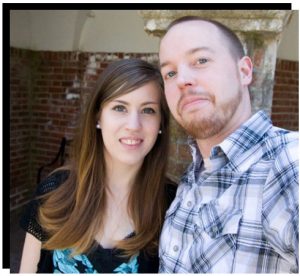 We are passionate about getting to know our clients and truly capturing their personalities and emotions. We love lifestyle photography. It brings us joy to connect with our clients, but also be quiet observers as we record on film their interactions with their loved ones. We offer engagement, maternity, birth, newborn, family and senior portraits. Photographs for promo materials are also available. We shoot with high-resolution digital SLR cameras for the clearest images available. Along with photography we also offer design work including brochures, signs, banners, Save the Date cards, birth announcements, Christmas cards and more. 
Lucas has over ten years of design experience, and specializes in web design and promotional/identity materials such as brochures, fliers, magnets, signs and business cards for small business and non-profit organizations. He is passionate about helping local business owners with creative designs for a reasonable price.
Starr brings a feminine touch to the team's work, drawing on her many years of crafting experience to offer distinctly unique design. In addition, Starr handles most of the post-processing and editing of photographs. Starr is also passionate about pregnancy, childbirth, and parenthood which is evident in her work.
In terms of both photography and design, Lucas' and Starr's styles represent the perfect complements, with the former being more about order and symmetry, and the latter preferring a more organic feel.
In our free time we enjoy life on Pohickery Farm in Harford County, MD with our sweet little girls. We love nature and being active outside hiking, gardening and, of course, taking pictures.